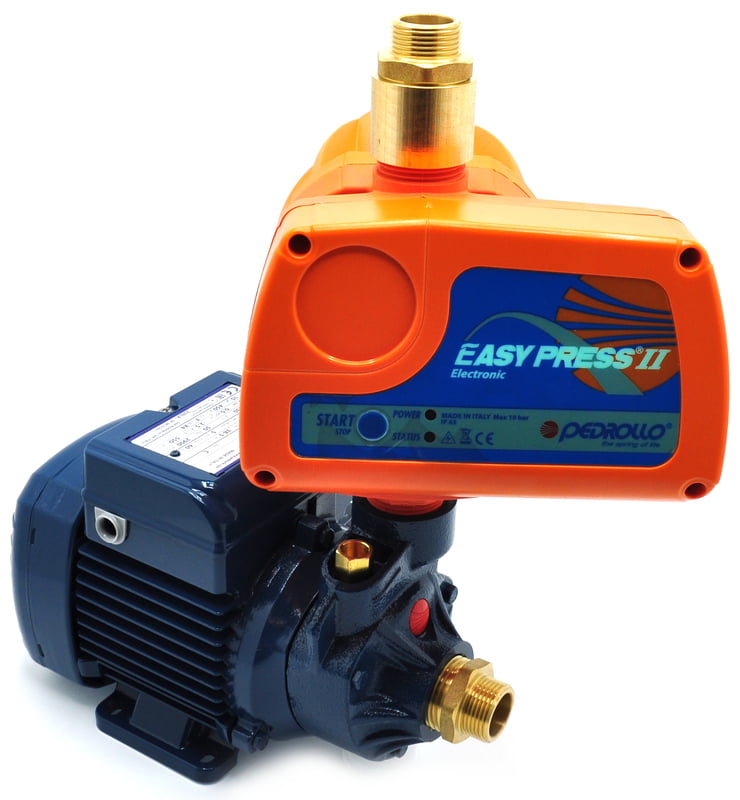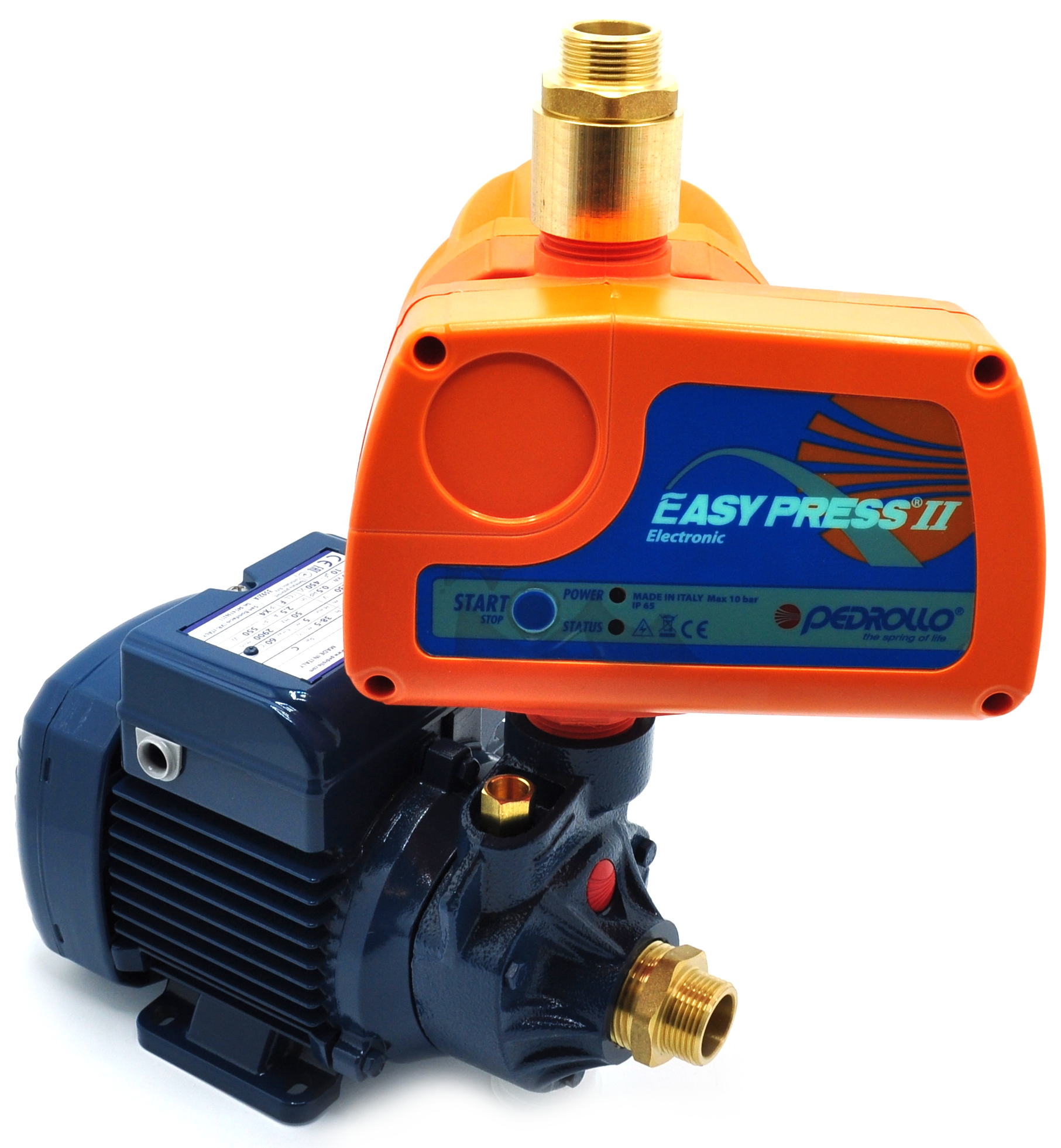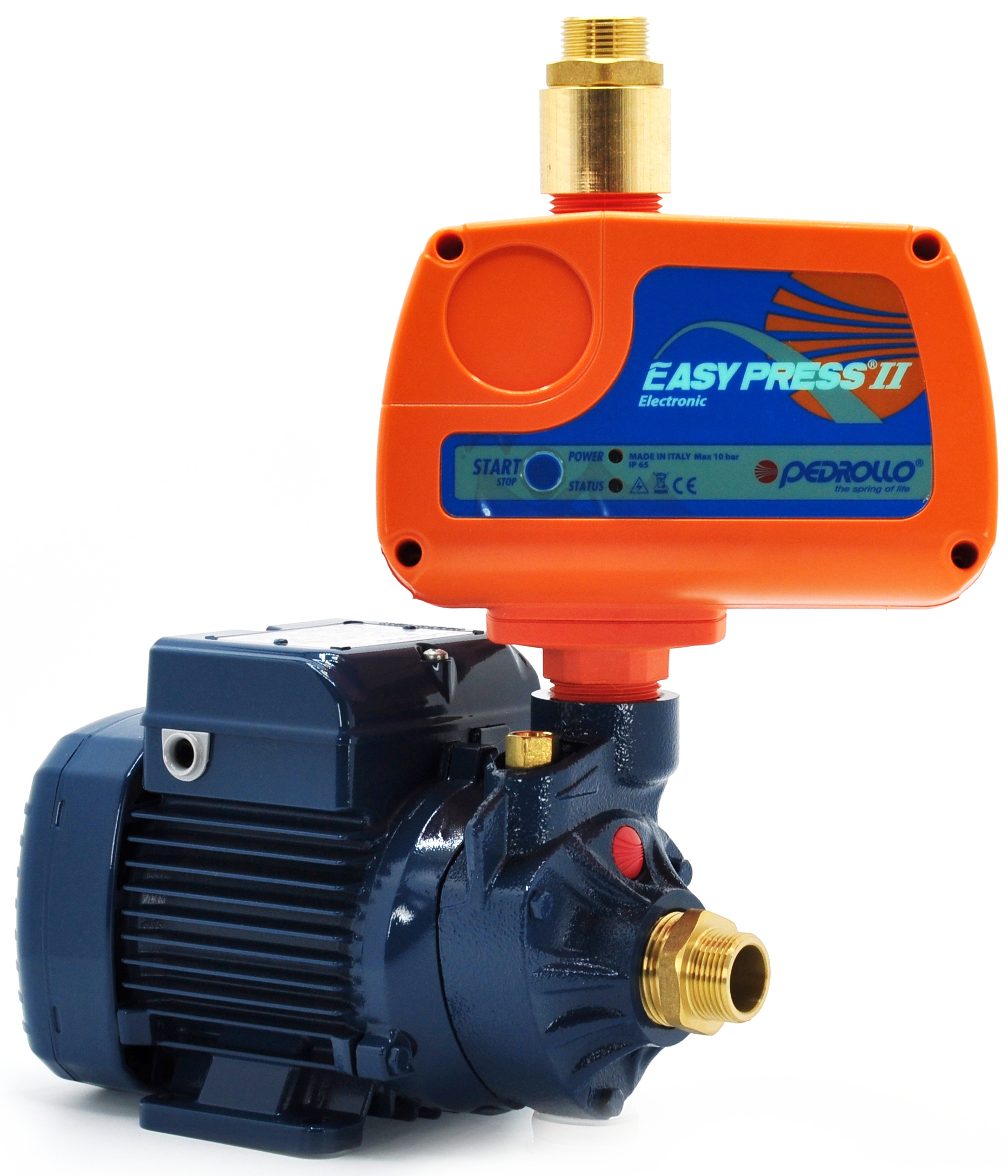 Booster Pump & Controller CP.PU.ALL
Kit supplied with: 1x Pedrollo OEM Booster pump 1x Pedrollo OEM Pump Flow Controller 1x 1" Female x 1" Female Connector for the Flow Controller 2x 1" Male to 3/4" Male Reducer Fitting for standard 3/4" Water Hose Threaded Connections
Pedrollo PKm60 Booster Pump
Supplied with
1x Pedrollo OEM Booster pump
1x Pedrollo OEM Pump Flow Controller
1x 1" Female x 1" Female Connector for the Flow Controller
2x 1" Male to 3/4" Male Reducer Fitting for standard 3/4" Water Hose Threaded Connections
Motor bracket in aluminium incorporating patented brass insert.
Pump body electrostatically powder coated internally and externally with epoxy powder and polymerization at high temperature for increased resistance to rust.
Improved impeller location - NEWpatented splined coupling system for locating the impeller on the shaft giving quieter operation and improved durability.
Improved efficiency motor - A new concept in electrical motors with reduced operating temperature (-20°C) that improves the operating life and better efficiency for reduced energy consumption.
More compact design - Smaller footprint with enhanced performance
Improved powder coating painted system - more resistant to aggressive environments - up to four times better than previous version.
PKm60 Range of performance
Flow rate up to 40 l/min (2.4 m3/h)
Head up to 40m
Manometric suction lift up to 8 m
Liquid temperature from -10°C to +60°C
Environment temperature up to +40°C
PUMP BODY: cast iron, with threaded ports ISO 228/1
MOTOR BRACKET (patent nº IT1289150): aluminium with brass insert; reduces starting difficulties due to seizure of the impeller after long periods of inactivity
IMPELLER: brass type with radial peripheral vanes.
MOTOR SHAFT: Shaft diameter: Ø 12mm - material: stainless steel EN 10088-3 - 1.4104
MECHANICAL SEAL: stationary ring: ceramic - rotational ring: graphite - elastomer: NBR
ELECTRIC MOTOR: Monophase 230vAC - 50Hz with thermal overload protector built in to the winding
INSULATION: class F
PROTECTION: IP 44
REGISTERED MODEL nº009875394
PKm60® is a REGISTERED TRADE MARK