A complete range of high quality general purpose solenoid valves for many common industrial liquids and gases. Made from brass, nickel plated brass or stainless steel. Sizes 1/8" to 2", with pressures up to 100bar. See specific models for details. Contact us for special models for special applications.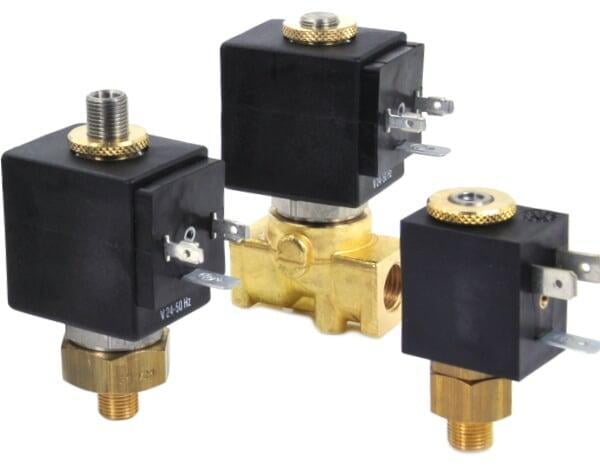 FG Line Direct Acting Solenoid Valves
FG Line direct acting solenoid valves offer quick response and enhanced reliability due to precision manufactured components and tight tolerances. These valves can operate without an inlet pressure and can be suitable for high pressures depending on the specification, model and seals.

Direct Acting Solenoid Valves. Series: L01, L02, L10, N01, N02, N11 & N12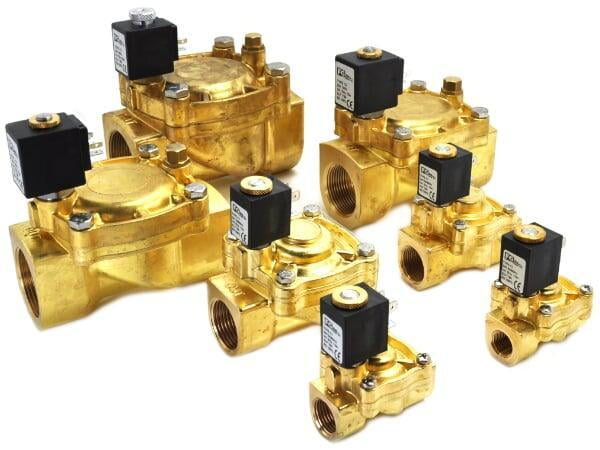 Pilot Diaphragm Solenoid Valves
Series: L03, L23, N03 & N23
FG Line pilot operated solenoid valves are ideal when line pressure is always present due to the use of the inlet pressure to assist the opening and closing of the valve. This servo effect allows for the reduction in the size of solenoid coil required, saving current consumption and energy reduction. Servo assisted valves are also smaller, lighter in weight and more cost effective than a direct acting equivalent of the same line size. Our two way FG Line pilot valves are available as normally open or normally closed for a range of common voltages.

More information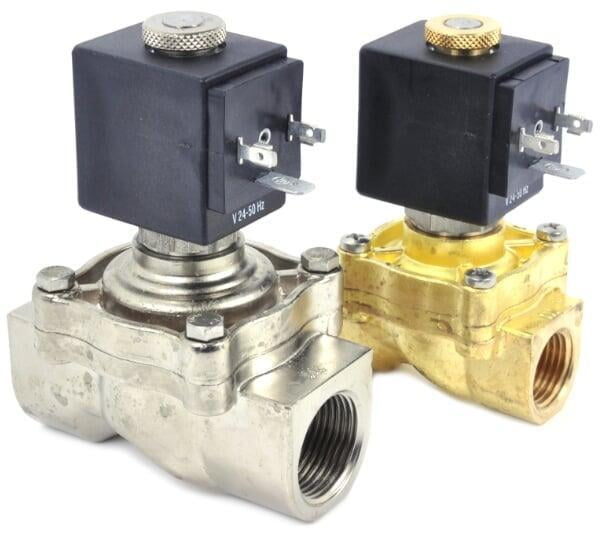 Lift Assisted Diaphragm & Piston Solenoid Valves
Series: L04 & L24
FG Line solenoid valves that have the core tube concentric with the diaphragm cover are often of the hung diaphragm type, otherwise known as forced pilot or assisted lift. Our FG Line L04 and L24 series utilise the inlet pressure to help complete the opening and secure the closing of the valve. These valves do not require an inlet pressure, making them ideal where pipelines may not be consistently full or pressurised and for low pressure gravity fed situations such as fuel oil day tanks.

More information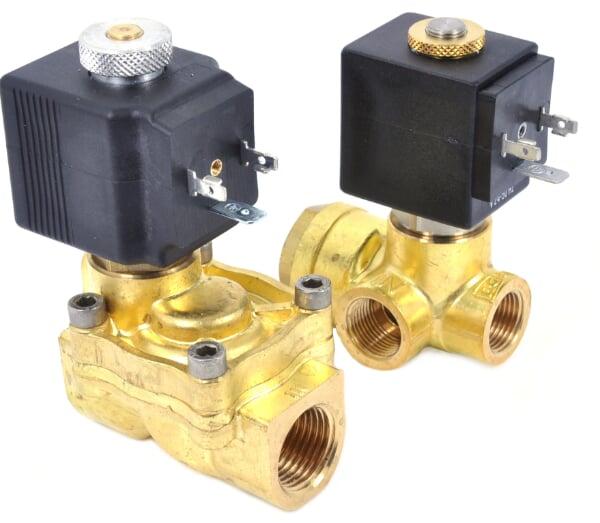 Pilot Piston Solenoid Valves
Series: L07, L08, L15, L27, N07 & N27


Pilot piston type solenoid valves are used for high pressure applications, where the port size accommodates larger pipe sizes, and the flow rate requires the largest flow.
Port sizes 3/8" to 1"

L15 series with a working pressure of 100 bar for liquid CO2

More information