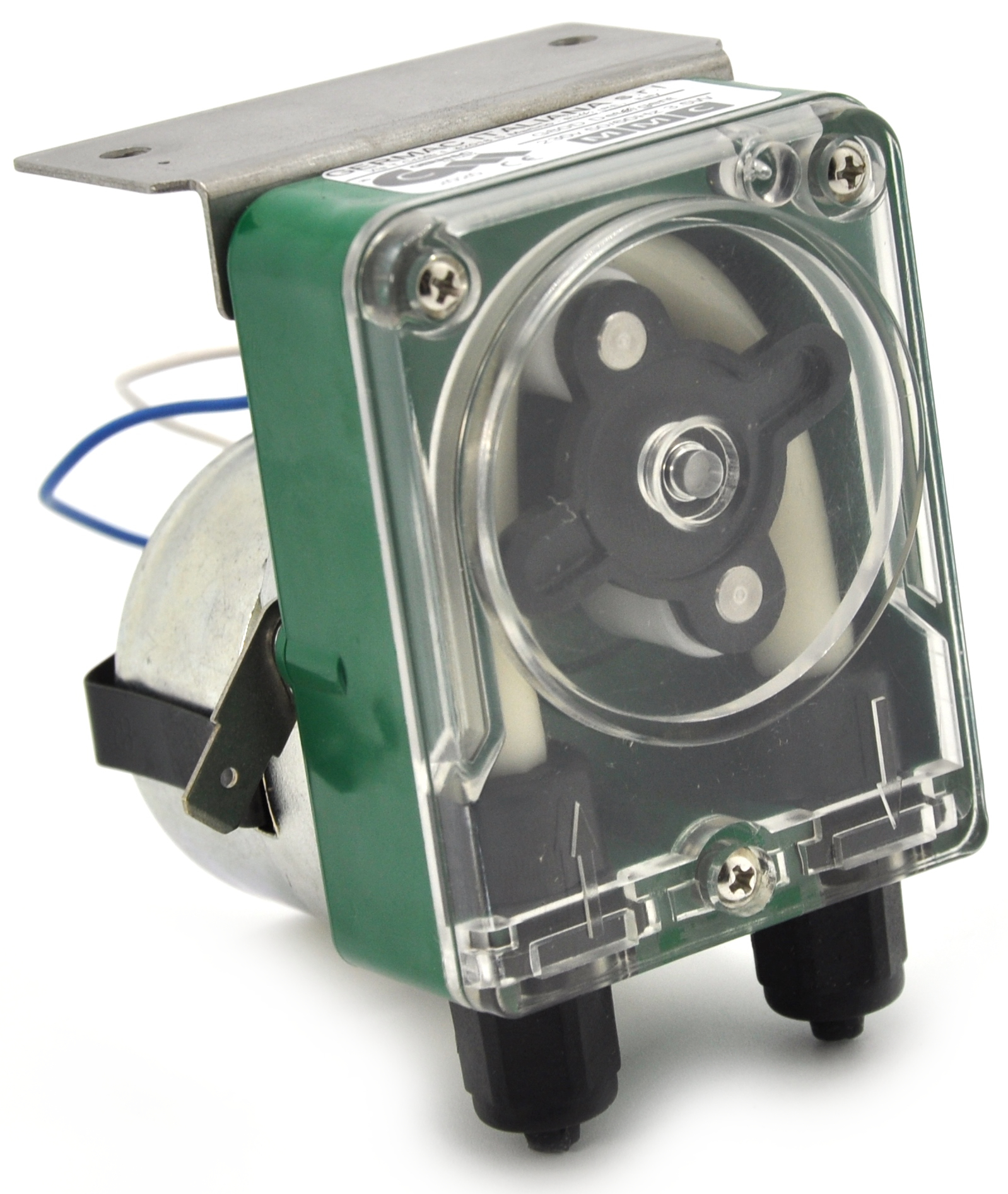 Detergent Peristaltic Dosing Pump G150 Fixed 1.5 L/hour
Germac Model: G150 Detergent dosing peristaltic pump.
Detergent and rinse aid dosing pumps, designed and built in Italy by Germac which is a part of the Aqua Group, one of Europe's leading filtration and water treatment systems manufacturers.
Strength and quality with over 30 years experience in product design, engineering and engaging in reliable partnerships with commercial catering glass and dishwasher OEM's.
Germac pumps represent a synthesis of efficiency and reliability which together with a modern compact design permits their pumps to be used in the most difficult of installation conditions.
Installation Type: Internal

Chemical Type: Detergent
Internal Chemical Tube: Santoprene 5x8mm
Tube Code: PD3388

Dosing Type: Fixed quantity of 1.5 Litres per hour
Voltage: 230vAC
DIMS: Length = 67.2mm / Width = 60mm / Height = 88mm